FAQ
Q: Can I still have a driving lessons despite COVID-19 restrictions?
A: Yes, You CAN. Under Public Health Orders, currently "the only legal way" to have a proper driving lesson is through a professional driving school like us. You can still drive with your supervising driver as well but ONLY for essential travel like to/from a supermarket NOT for the sake of having a lesson but with us you CAN. You can check this page for more information.
Q: Are your cars dual controlled?
A: Yes, all of our cars are equipped with dual controls for your safety and have been fully inspected and verified by TfNSW (Transport for NSW).
Q: Do you accept credit cards?
A: Yes, all of our cars are equipped with credit card facilities for your convenience. Please note that a 2% merchant fee applies to all card payments to cover the cost of processing the payment.
Q: Do you offer 3 for 1 driving lessons so I get 3 hours credit in my log book for doing a one hour driving lesson?
A: Yes, All of our instructors are fully licensed so we can offer 3 for 1 driving lessons. Please note that there is a maximum limit of 10 hours with a driving instructor that can be included for additional learner driver log book recognition.
Q: Do you offer the Keys2Drive Free Driving Lesson?
A: Yes, Keys2Drive lessons are available in selected areas. Please contact our office on 1300 806 506 for more information.
Q: What is the new Safer Driver Course announced by the NSW Roads Minister on 12/03/2013?
A: Young drivers will be offered the chance to learn more about road safety and reduce their log book driving hours under a raft of changes by the NSW Government covering Learner licences. For more information, click HERE.
Q: What are the New Road Rules that started on 1 November 2012?
A: Transport for NSW has introduced New Road Rules which include no holding of a mobile phone in a car while driving, signaling at roundabouts, no U turn on a solid line and many more. For more information, click HERE.
Q: How long will it take to get my licence?
A: It totally depends on your skills and learning abilities. We show you the fastest and most practical way to learn to drive but every student is different. It usually takes an average of 25 lessons for someone with no experience to be able to drive safely.
Q: Will your instructor fill in my log book?
A: Yes. At the end of the lesson, your instructor will fill in your log book.
Q: What is the minimum age requirement to apply for a driver licence?
A: You must be at least 16 years old before you can apply for a car learner licence in Australia.
Q: If I am going to drive an automatic but we have a manual car at home, do you advise that I learn both?
A: It's best to learn in an automatic, as there are differences between the two. Driving an automatic is also easier than a manual, so it helps if you gain confidence and improve your road skills in an automatic before trying to learn manual. You can learn to drive manual later if that's what you want to do.
Q: How long does a lessons go for?
A: A normal lesson goes for 1 hour and your instructor will pick you up and drop you off. You can choose to have a double length session if you want to learn faster.
Q: I have a licence from overseas. Does it help me to get my licence faster?
A: It does. It depends on the origin of your licence and your driving skills. TfNSW recognises driver licences issued from certain countries and you may not need to pass a driving test. In some other cases, you may be issued a full licence or a Green P rather than a Red P after passing the driving test depending on how long you have been holding your overseas licence for. Please contact our office on 1300 806 506 for any further information.
Q: Do you provide a car for the driving test?
A: Yes, you can hire a car for the test at a reasonable rate. We also take students for a lesson just before the test so that they are confident and comfortable.
Q: Can you provide a lesson on weekends?
A: Yes, we provide lessons 7 days a week. Please consider booking a few days in advance to avoid disappointment.
Q: Am I able to learn in my own car?
A: Yes, you can. However you need to have your first lesson in one of our cars for your instructor to assess your driving abilities. If your instructor deems you safe to drive your own car you can have your next lesson in your own car as long as it complies with TfNSW regulations for learner vehicles and is fully insured.
video testimonials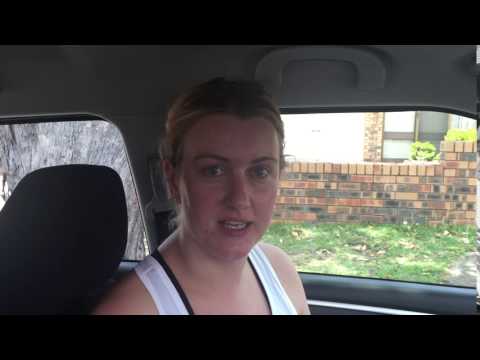 See More 
Service area
Bankstown
Blacktown
Bondi Junction
Botany
Cabramatta
Carlingford
Castle Hill
Chatswood
Epping
Fairfield
Gosford
Hurstville
Lane Cove
Liverpool
Macquarie Park
Maroubra
Marrickville
Miranda
Mosman
North Sydney
Parramatta
Rockdale
Ryde
Silverwater
Terrigal
Wetherill Park
Willoughby
Woollahra